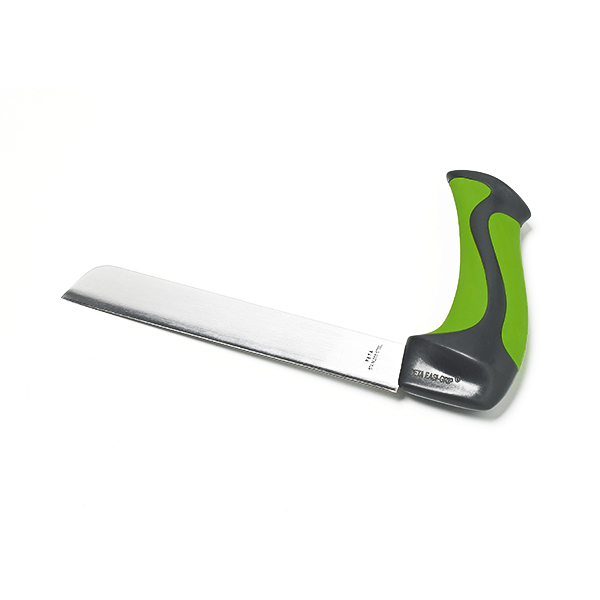 EASI-GRIP KNIVES HELP CHEF RETURN TO WORK
We recently heard from a happy customer who found our Easi-Grip® knives had helped him return to work after surgery for Carpel Tunnel Syndrome. Harvey, a Chef Manager at a residential care home, found that his weak grip caused hand slippage from conventional knife handles when cutting and slicing foods. Conventional knives also caused pain in both hand and wrist; this made cutting difficult and sometimes impossible. Heavier items were difficult to hold and often dropped. He bought a set of Easi-Grip® knives https://peta-uk.com/shop/easi-grip-set-3knives/ and found the ergonomic handle a great improvement on conventional style handles. The thicker grip and angled handle enabled a firmer purchase and caused less strain to hand and wrist. Tasks can be carried out with much more ease, comfort and safety.
Harvey said "Easi-Grip® Knives, particularly the Carving Knife which I use the most, give me the confidence to carry out my duties in safety and give me the reassurance I can fully complete the task in hand. My Occupational Therapist confirmed these knives will help reduce the pressure and strain in my wrist and hand which will help reduce the possibility of the original symptoms returning. I now use them every day."
We are offering a 20% discount on Harvey's favourite knife PKT2-CK https://peta-uk.com/shop/easi-grip-carving-knife/ so that you too can feel the difference. Simply quote TRY-CK20 at check-out to get the discount! We have a limited amount of stock available at this discounted price, so don't delay – buy today!