Our Timeline
Our story started back in the mid-1970's, we've listed some of our key dates below for you to explore and learn about our journey so far.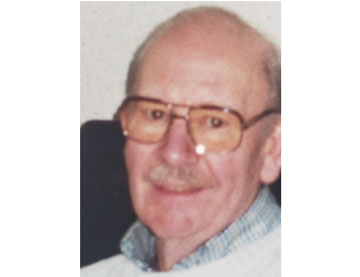 1975
PETA (Practical, Educational & Therapeutic Aids) Toolcraft Ltd was set up to manufacture and sell Easi-Grip Scissors. It was part of a group of companies owned by Lionel Crocket and based in Southend-on-Sea, Essex
1977
The company began to regularly exhibit at Naidex exhibitions. These shows were a great opportunity to showcase our products, hear feedback from consumers, meet OTs and international distributors.
1985
The company had a change of name to Peta Scissorcraft Ltd.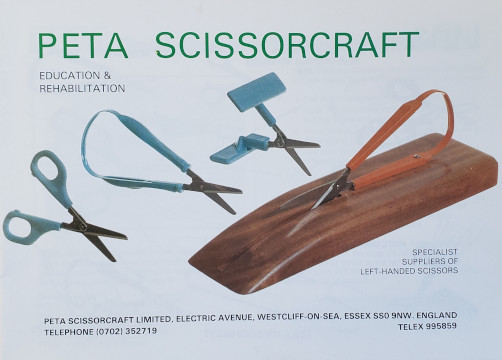 1986
Under close consultation with Occupational Therapists Lionel developed a range of scissors and put together the first catalogue.
1988
Lionel sold off the rest of the group of companies, and moved the business to Brentwood, Essex.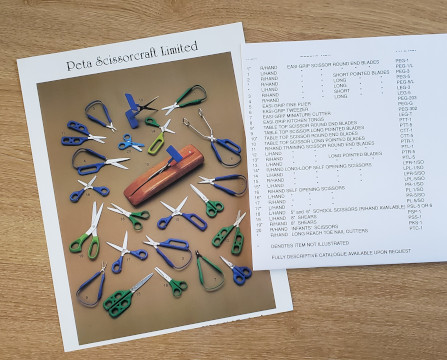 1989
By now Lionel had both designed and sourced a wide range of specialist scissors and hand tools including many Left-Handed styles.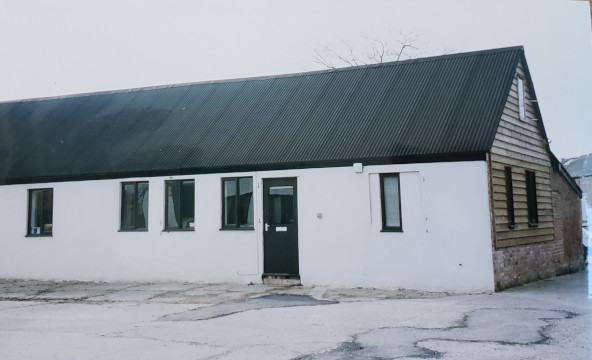 1991
Genny joined the business and the company moved to a converted farm unit in rural Essex, the landlord was a pioneer of farm diversification.
Over the course of 20 years there, PETA had three different units to accommodate its growth, the image shows the second unit occupied from 1997-2005.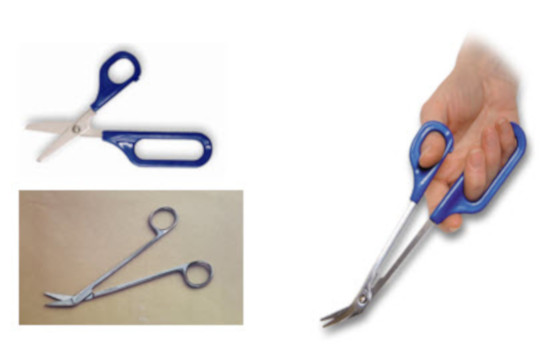 1992
Hearing of the difficulty elderly people had bending to reach to cut toe nails, combined with the uncomfortable small finger loops of nail scissors, Lionel took the handles from one of his popular adapted scissors and put them on an extended shank nail cutter. This quickly became a best-seller but, sadly, over time was copied by many less ethical companies.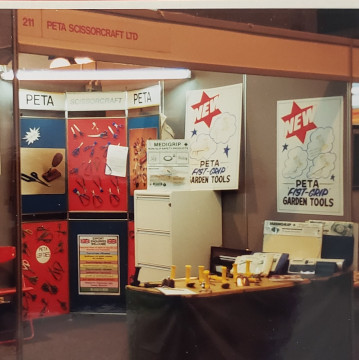 1993
Naidex in Wembley was used to launch the new nailcare range and introduce Fist-Grip Garden Tools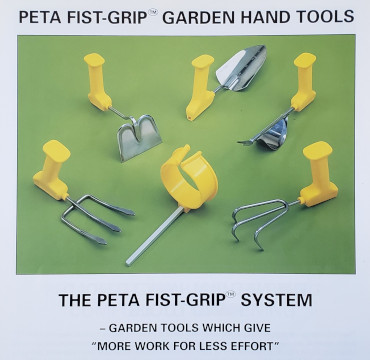 1994
A horticultural therapy technician was consulted about the Fist-Grip garden tool range which had been extended to include Long Reach tools to give extra reach for gardeners who were wheelchair users, or found it easier to garden from a seated position. He suggested an arm support would make the tools accessible to more people and so the range was completed.
1995
The company changed name to PETA (UK) LTD to accommodate the broader range of products and in recognition of its international marketplace.
1996
The company exhibited at HCR Tokyo – a major show for people with disabilities.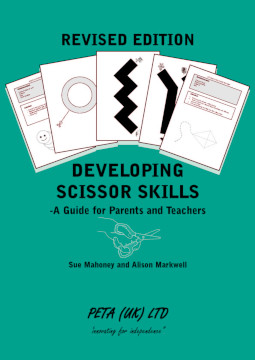 1997
Alison Markwell & Sue Mahoney, two leading UK Children's Occupational Therapists, were commissioned to write a book about developing scissor skills. They identified 14 steps to scissor skill "Developing Scissors Skills" has since been translated into French, German and Spanish and is now available as a comprehensive book, teacher-friendly work cards or a USB. development and devised exercises and activities to practise and master these skills.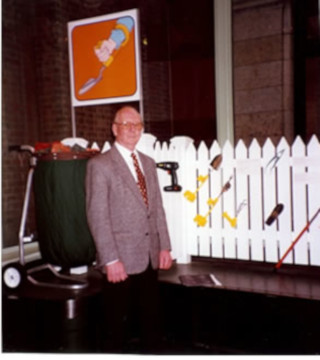 1999
In March, Fist-Grip Garden tools were included in an exhibition entitled "Unlimited by Design" at the Cooper Hewitt Design Museum, Smithsonian Institute in New York. The museum is dedicated exclusively to historic and contemporary design and presents compelling perspectives on the impact of design on daily life. The inclusion of our garden tools was therefore a wonderful accolade for designer, Lionel Crockett.
2000
By applying the ergonomic design principles of the garden tools to kitchen knives, Lionel went on to develop a range of Easi-Grip® kitchen knives and utensils.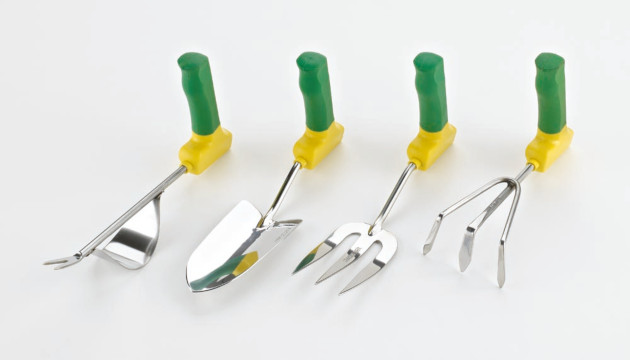 2001
Recognising the grip benefits of the non-slip finish, the garden tools were updated. At the same time they were rebranded Easi-Grip to bring in line with the scissors and kitchen tools.
2003
Sadly, Lionel died of cancer. Genny vowed to continue to commit to his legacy and grow the business.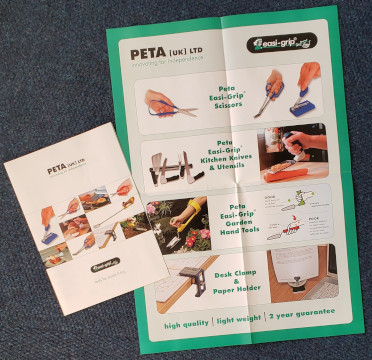 2006
Peta started to work closer with Independent Living Centres providing posters and demo kits.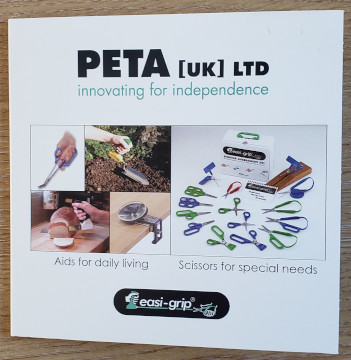 2008
The company produced its first digital catalogue which was sent out to all distributors.
2011
The company moved into its current premises just off A12 and not far from the Tiptree Jam Factory! It was the first time the company had a dedicated warehouse.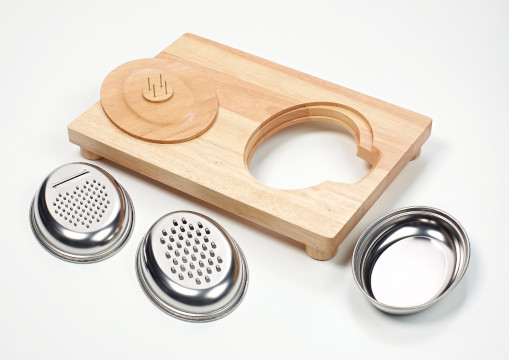 2013
Peta launched a multi-function food board that can be used one-handed. This incorporates a spike to stabilise food being cut and different size graters with a collecting bowl for easy transference of prepared food. Again Peta (UK) Ltd was a pioneer by producing this in sustainably sourced rubber wood whereas all other solutions were made of plastic. This was the culmination of a 10 year design project!!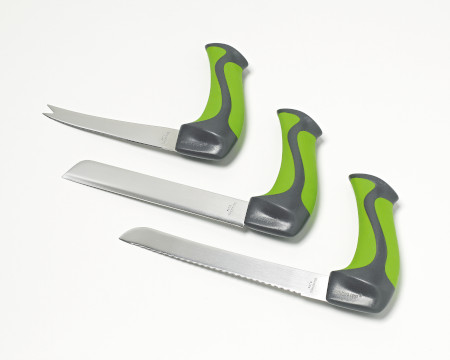 2014
In response to market demands for products which were attractive as well as functional, Easi-Grip knives had a make-over to make them more vibrant and more ergonomic.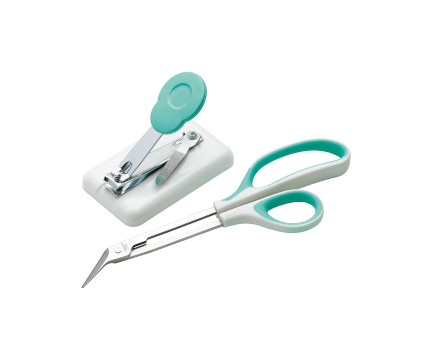 2015
A design student was mentored to leapfrog our existing Long Reach Toe Nail cutter design to make it more ergonomic and aesthetically appealing. We then changed the colour of our table top nail clipper to match.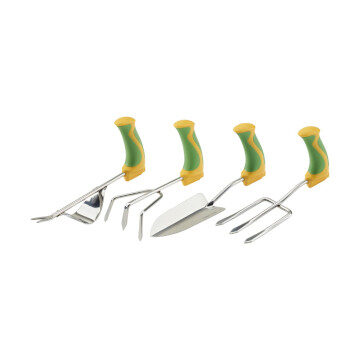 2017
It was the garden tools turn to have a design make-over making them brighter and easier to find in the garden.
2021
The warehouse is racked out to facilitate the company's next stage of growth.